Advisors
Professor and TCM practitioner, Dr. Wu Zheng Zhong is the inventor of Wu Capsule and Wu Method that has already helped 1,500+ drug addicts and alcoholics in different countries all over the world since 1992. His profound knowledge and superb understanding about TCM theory let him discover the miracle combination of the presently used #1, #2 and #3 capsules to handle various kinds of addiction. Visited this clinic many times since 2007 offering guidance, instructions and training for local staff members.
Dr. Adrain Garfoot, an experienced doctor for having treated over 1,200 drug addicts in UK  and a firm believer of the natural herbs power and Traditional Chinese Medicine to deal with certain illness. The first person in western medical field doing personal follow – up of the treatment of a London drug addict volunteer. He wrote the Appraisal about Prof. Wu in 2004.
Jian Ping (Jenny) Shi received her Doctorate in Acupuncture from the renowned Chinese Traditional Medical College in Hubei and a Master of Science (Pharmacology) degree from Tongji Medical University in China. Certified in pharmacology at the University of Illinois and has extensive teaching and research credits including projects sponsored by the U.N. World Health Organization. She is selected as one of 15 TCM advisers to Health Canada, the first time outside of China that TCM professionals are trusted as an entity to provide advice to federal government of Canada. In fact, TCM legislation in the province of Toronto is underway, and she is one of the negotiation members to bargain with transitional council of TCM.
She has been in practice for more than twenty years and now runs her own clinic in Toronto. (416) 707-7552.
Dr. An Jicai, President of Jilin Pharmaceutical Co., a GMP certified plant in Jilin Province of northern China where over 80 varieties of TCM are produced, including 3 kinds of detox capsule for this clinic to treat patients of drug addict and alcoholic. Was in our clinic in June 2011 to observe Wu Detox Method using Wu capsule.
Joe Dennie, former union leader of Air Canada and now is a firm believer of Wu Method project because he personally has conducted his own DIY style of detox for both his cocaine addicted Argentina friend Adrian in April 2009 and his niece Chelsea in July 2010 (refer to her testimony). Visited this clinic in November of 2010 to observe our operation in person. Acted as the chief coordinator of a successful demo treatment for drug addicts and alcoholic patient in Walpole Island, Ontario, Canada in May 2011.
Dr. med. Julia Hezoucky, Ärztin für Traditionelle Chinesische Medizin, has finished her education for general western medicine and also been studying TCM in Austria, is certified to do TCM prescription as well as acupuncture work. During her 8 years studies she worked at a NGO (AMSA, IFMSA) as national officer for HIV/AIDS and reproductive health. She worked and gained experiences in Ghana, China, Finland, Egypt and many countries in Europe. Recently in March of 2012 she visited our clinic to monitor the treatment, and even helped doing the acupuncture for 4 drug addicts and 1 alcoholic. She has obtained their complete records, the detail of process, and the result of Wu Method detox for her continuous study about TCM.
Phone: +43 680 1331068      Email: ordination@chin-med.at       Address: Hietzinger Kai 187/10, 1130 Wien, Moritz-Schadek-Gasse 31, 3830 Waidhofen/Thaya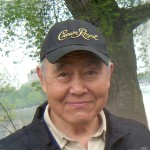 An ex-reconnaissance fighter pilot (RF-101) in the 50's and still a current sports flyer today, Thomas Yu is a disciple of Master Wu and the sponsor for Wu Method for the past 10 years. He has been planning since 2007 and now executed the establishment of this Nature's Health Solution clinic in Kathmandu, Nepal, ready to offer THE unique service to help anyone in the world who genuinely determines to have a brand new life.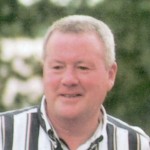 Mike King, former British police officer, faithful Christian, and dedicated promoter of Wu Method detox project since 2002. Travels extensively among countries of Canada, UK, U.S.A., Poland, Argentina, China, Afghanistan, Nepal, Hong Kong….. to help people doing detox work. Has frequently visited this clinic since the beginning of detox operation in 2007. For further information please read the following article:
——————————————————————————————————————-——-
One Man's Quest
for a different approach to the treatment of Drug Addiction.
The experiences of  Mike King
 By David Roberts
In 1968 a twenty year old City of London Police Constable was assigned a foot beat in London's Aldgate. In the year or so that he patrolled that area he came to know an eclectic group of individuals who daily visited the same retail premises there. Seemingly they had nothing in common. Some were City office workers and more than a few were unemployed. All shared one common factor – they were Home Office registered heroin addicts and their visits were to Boots the Chemists in Aldgate where they would collect their daily fix of the narcotic that would inexorably destroy their health.
The officer was Mike King, who, in 1974 found himself based in Hong Kong and witnessed in the colony the devastating effects of heroin addiction, and, in particular the exponential rise in heroin related criminal activity. The human toll was, of course, the most pernicious result of the trade. King's involvement in the investigation of major heroin trafficking rings in the following years served to cement his determination to combat the curse of heroin abuse.
Some thirty five years later and now a Canadian resident of Toronto, Mike King has traveled extensively chasing rumors of cures and detoxification procedures all of which have subsequently been found to have had only limited success and usually have caused a great deal of suffering to the addict.
Over the years it seemed that the only viable cure was one that didn't expose the patient to further harmful, and often addictive, medication. The path inevitably led to China where, historical documents confirm that non-toxic, herbal medicine has been practised for 3000 years with cancer treatments being developed in 2700 BC, some 6000 different herbs having been catalogued. The Chinese government licensed herbal medical practitioners in 1949 thereby regularizing the long established and respected profession. Chinese herbal physicians undergo four years university training before being permitted to practice and such is the public acceptance and confidence in this form of medicine that all hospital patients are offered a choice of western or Chinese traditional treatments.
In 1999 King was on a visit to China when he first heard rumors of a practitioner in the north of the country who had created a treatment regime that had successfully cured hundreds of people suffering from heroin addiction.
The northern province of Gansu, on the Great Silk Road, is a region renowned for the cultivation of particularly potent medicinal herbs and in 2002 Mike King trailed to that area which has seldom been visited by westerners. It has, however, been frequently visited by heroin traffickers from neighbouring Afghanistan resulting in a sizeable number of addicts.
In Gansu, King met a Professor of Chinese medicine, now 70 years old, who, after 30 years of research had started curing heroin addicts in 1992.
Since having developed the 'Wu' method the Professor has successfully treated over 1200 addicts. His system uses no synthetic drugs such as methadone or naltrexone, a supposed heroin blocker.
The Professor's course of treatment lasts 40 days using 25 different blended herbs in capsules taken with water during the day. The only side effects noted so far have been incidents, in some patients, of minor nausea, chills or sweats.  There are no dangerous side effects and the inherent properties of the herbs instil calm, thereby eliminating the need for sedation. With this method it is claimed that there is definitely no 'cold turkey' for the patients to undergo.
The single most important factor in this seemingly revolutionary cure is that the patient must possess a strong desire to stop using heroin and co-operate with the treatment regime.
Experience has shown that a supportive family structure has also been of great assistance at this life-changing time. Active participation and care by the family is encouraged with strong maternal input being particularly effective. With the assistance of family members patients have frequently been treated at home following suitable advice and briefing to the family unit. It is claimed that, to date, there have been no fatalities or other difficulties attributed to this cure. As the treatment is a method of detoxification and not a medical procedure involving the administration of any synthetic material 'Wu capsule' is claimed to be inherently safe. The treatment helps reinforce the body's natural resistance to mental dependence on heroin and to reduce painful side effects of it's withdrawal. 'Wu capsule' counteracts toxins in the bloodstream and strengthens the kidneys with patients expelling toxins through the body's natural functions. Exacting standards during manufacture ensure that product quality remains consistent.
The Chinese authorities in Gansu exhibited confidence in the Professor's method and representatives of the Public Security Bureau and Ministry of Health were on hand during Mike King's visit to endorse the claims of successful treatment that were being made.
But King wanted to see the results for himself and arranged to meet with patients who had been cured of their addiction.
Miss Chen now 35 years old, had been introduced to smoking heroin by her husband, who assured her that it would assist her in controlling her spiralling weight. He was certainly correct in that respect for after smoking for 12 years she had become little more than a walking skeleton and was seriously addicted. Chen, by this time divorced, had failed conventional detoxification on two occasions. Her mother heard of the 'Wu' method and approached the Professor for help. He traveled to their home and spent four hours talking the pair through the course of treatment that would be administered.
He supplied a forty-day capsule kit and under her mother's supervision she was able to conquer her addiction. After only 96 hours her appetite for food had returned and since then she has never experienced any desire for heroin and has not relapsed in the subsequent five years. She now leads a normal life.
Mike King then visited Miss Kuo a 30 year old, who works in a department store in the Special Economic Zone city of Shenzhen just a stone's throw from the Hong Kong border.
Previously a heavy intravenous heroin user of nine years standing she had eventually graduated to a dosage of one gram a day, drifted into prostitution and finally prison. Having failed detoxification on three occasions, her mother collected her and returned her to Gansu to seek treatment for her addiction.
The Professor administered a forty-day course of treatment at home under her mother's supervision. Her addiction was finally cured and she suffered no serious side effects. She now lives a full life although she realizes that her life expectancy is diminished due to serious vein damage and other complications caused by her addiction.
Mike King returned to Toronto and had independent Chinese practitioners there examine the Wu treatment method. They concluded that it currently offers a viable and effective cure for addiction to all opiates including oxycontin. More importantly it doesn't involve the administration of other potentially harmful and addictive medication.
Wu Method is not currently in use in western countries but efforts are being made to ensure it's availability in the future. But Mike King wonders just how much more time the estimated 345,752* heroin addicts in Britain actually have left.
NOTE:  Mike King was present in Warsaw in July 2003 when the Professor successfully treated seven volunteer Polish heroin patients, one of whom had failed regular detox treatments on sixteen occasions. All are now doing well and undergoing regular counseling.
There are hopes that Poland may become a European center for the treatment of heroin addiction using the Wu method.
David Roberts is a retired British police officer who now lives in Scotland and is a freelance Writer
* This figure varies considerably but is the one released in September 2004 by the National Treatment Agency. 'Release'  a Home Office funded legal advice centre are now suggesting this figure could be in excess of 500,000.